Rivery integrations include relational databases, SaaS applications, file storage, NoSQL databases, and more.
To create a connection to a data source, you must first navigate to the Connections tab and click New Connection. If done correctly, your screen should look like the image below.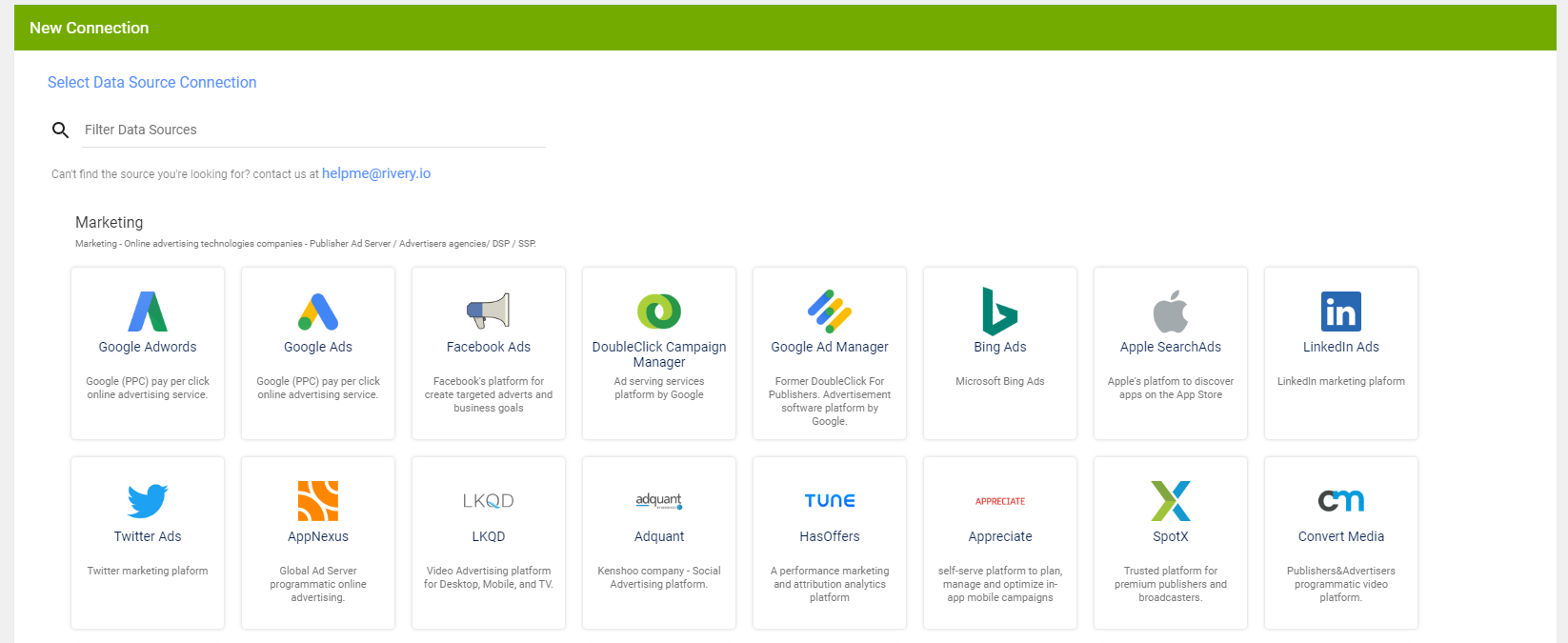 Next, search and select your desired data source. In the example below, LinkedIn is entered into the search filter.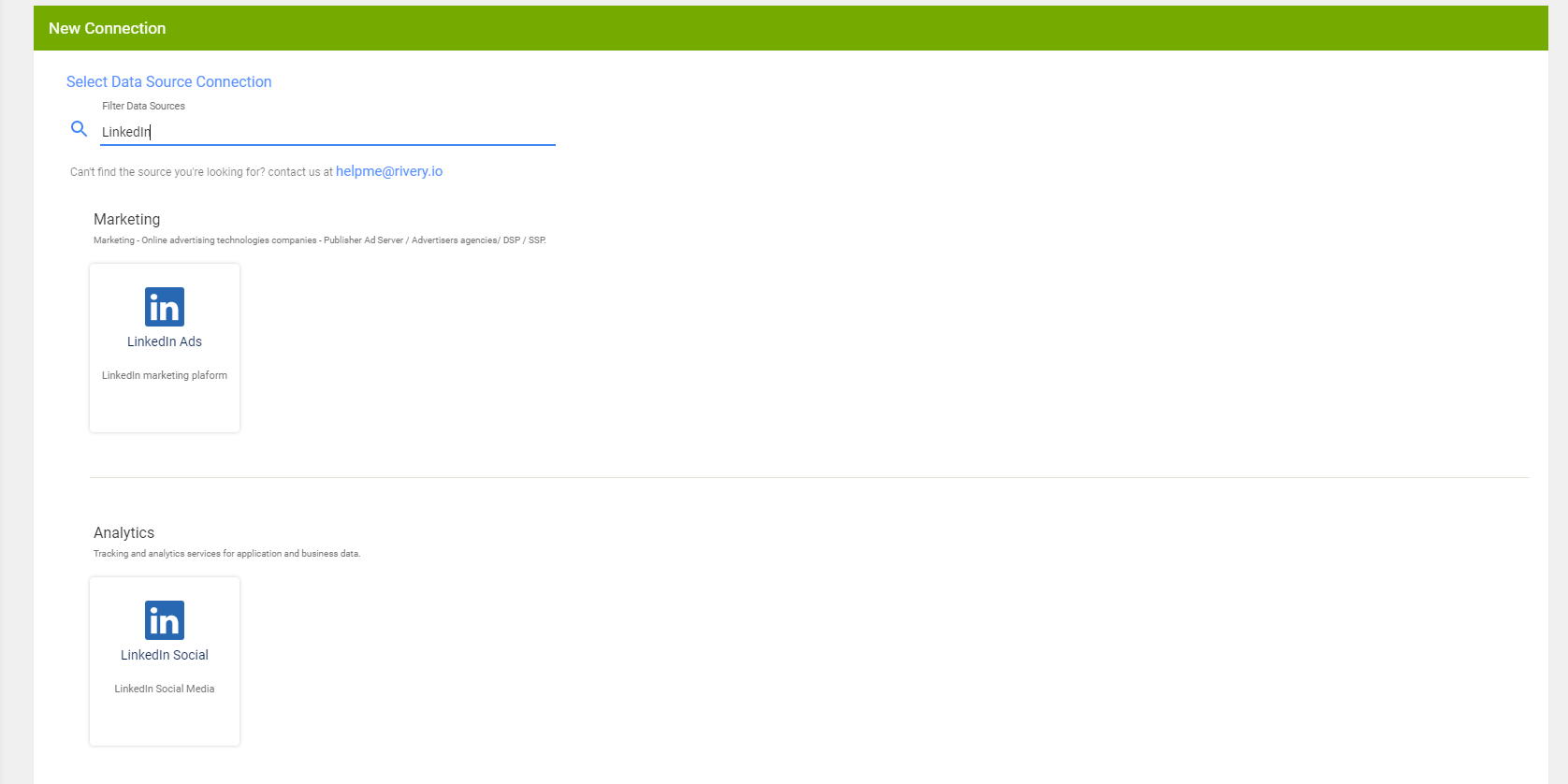 Click on your connection and fill out the necessary parameters.
Note - as displayed below, each connection pop up has a link in the top right corner to its corresponding documentation for that source.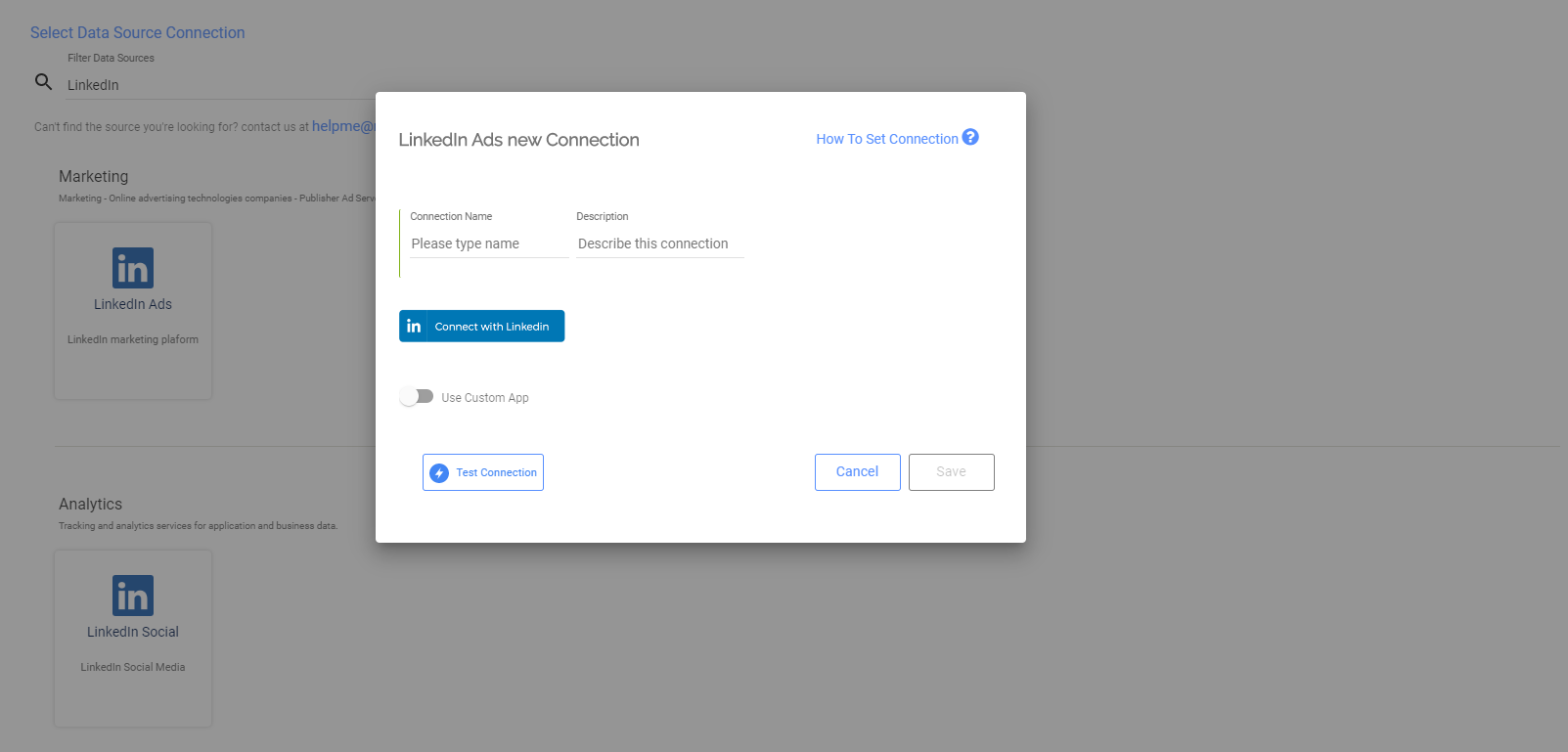 Don't see the connection you are looking for? Contact us.
Was This Article Helpful?
---